If you can't see the newsletter, please click here.
Issue 37 | December 11th 2018
Welcome to Southern Europe's largest startup hub, a talent magnet for entrepreneurs as can be seen by the 1,300 startups currently operating there. Its capital, Barcelona, is the third preferred location to create a new business in Europe, with the city continuing to attract venture capital investments from all over the world. Get all the intel on the Catalan startup ecosystem here.
SUCCESS STORY
How TravelPerk raised €55M and disrupted the business travel industry
Barcelona-based TravelPerk secured two rounds of investment in 6 months that will build on and strengthen their technology while scaling their business into new markets. Their VP of Marketing Gideon Pridor shares why investors keep their trust in them, and how they hire excellent talent in Barcelona.
FEBRUARY 25TH-28TH, 2019
Mobile World Congress: how to get the most out of it
Are you planning to attend the upcoming Mobile World Congress in Barcelona? Make sure you make it as eventful as possible. Let us show you the ins and outs of the Congress, how to connect to key players and dive deep into Barcelona's ICT sector. Contact us and start building your own personal Congress agenda!
DID YOU KNOW?
These are the top startup investments in 2018
The year is about to end and, so far, we have seen tremendous activity in the financing of startups in Catalonia. Check out our interactive tool to discover the biggest startup investments of 2018.
NEWS
French technological company papernest opens headquarters in Barcelona and will create 120 jobs
More >>
Barcelona's FDI headquarter projects grow by 250%
More >>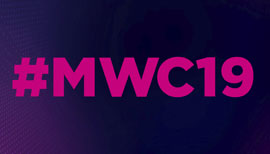 25-28 February 2019
Barcelona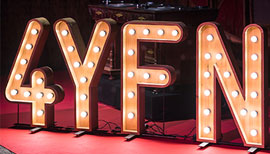 25-27 February 2019
Barcelona
26 February 2019
Barcelona
Open call until March 15th, 2019
Barcelona
26-29 March 2019
Barcelona

The applicable regulations authorize our institution, the Agency for Business Competitiveness (hereinafter, "ACCIÓ"), with registered address at Passeig de Gràcia, 129, 08008, Barcelona, to send via electronic means commercial information and literature to keep you informed about the activities and services of ACCIÓ of an identical or similar nature in respect of which you have shown an interest, participated or contracted with our institution. If you do not wish to receive any further communications from our organization, you may exercise your rights of access, rectification, deletion, portability, limitation and/or opposition to the treatment of your data via the e-mail address dades.accio@gencat.cat or by sending a regular letter to the postal address indicated above.