If you can't see the newsletter, please click here.
Issue 39 | February 22nd 2019
Over 100 companies and technology centres from Catalonia will be attending the Mobile World Congress 2019, the world's most important mobile sector event. From February 25th to 28th, the Congress is set to attract over 107,000 professionals to Barcelona. Here, we'd like you to get to know Catalonia's powerful ICT sector and give you 100 reasons to do business with it.
LOGISTICS INDUSTRY
Catalonia, the best location in Southern Europe to set up your logistics hub
The logistics network in Catalonia can reach 400 million consumers in Europe and North Africa in less than 48 hours. Top international companies, such as Amazon, Honda, Ikea, Decathlon, Alstom or MSC Cruises, have established their logistics hubs in Catalonia. Take a look at our Logistics Sector Snapshot to know why.
DID YOU KNOW?
NEWS
Booking.com to create 100 new jobs in Barcelona
More >>
Indian biopharmaceutical company Intas Group doubles its workforce in Barcelona in three years
More >>
More than 19 million foreign tourists visited Catalonia in 2018
More >>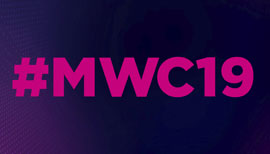 25-28 February 2019
Barcelona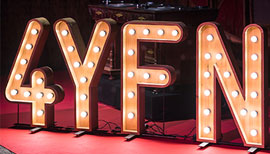 25-27 February 2019
Barcelona
26 February 2019
Barcelona
Open call until March 29th, 2019
Barcelona
26-29 March 2019
Barcelona
9-11 April 2019
Barcelona

The applicable regulations authorize our institution, the Agency for Business Competitiveness (hereinafter, "ACCIÓ"), with registered address at Passeig de Gràcia, 129, 08008, Barcelona, to send via electronic means commercial information and literature to keep you informed about the activities and services of ACCIÓ of an identical or similar nature in respect of which you have shown an interest, participated or contracted with our institution. If you do not wish to receive any further communications from our organization, you may exercise your rights of access, rectification, deletion, portability, limitation and/or opposition to the treatment of your data via the e-mail address dades.accio@gencat.cat or by sending a regular letter to the postal address indicated above.