If you can't see the newsletter, please click here.
Issue 40 | March 19th 2019
There are 8,642 foreign companies established in Catalonia, a 22% growth from the previous year. Companies who require excellent infrastructures, a business-friendly approach and a skilled workforce to drive their success choose to locate in Catalonia. Discover who they are and how they contribute highly to the Catalan economy.
DID YOU KNOW?
Catalonia- based startups raised €872 million euros in 2018
Catalonia-based startups raised €872 million euros in 2018, a record figure that is 53% higher than in 2017. According to Dealroom's European Venture Capital Report, Barcelona is the 5th leading European city for capital investments in startups, together with London, Paris, Berlin and Stockholm.
NEWS
Catalan exports grow by 1.1% in 2018 and set a new record for the eighth consecutive year
More >>
Swiss company ERNI to create 100 new jobs in Barcelona
More >>
Minister Chacón announces two international innovation projects between Catalan companies and South Korea's main R&D entity
More >>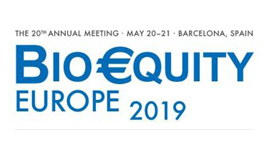 20-21 May 2019
Barcelona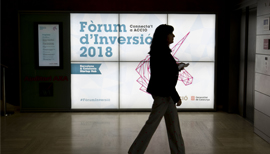 8 May 2019
Barcelona

The applicable regulations authorize our institution, the Agency for Business Competitiveness (hereinafter, "ACCIÓ"), with registered address at Passeig de Gràcia, 129, 08008, Barcelona, to send via electronic means commercial information and literature to keep you informed about the activities and services of ACCIÓ of an identical or similar nature in respect of which you have shown an interest, participated or contracted with our institution. If you do not wish to receive any further communications from our organization, you may exercise your rights of access, rectification, deletion, portability, limitation and/or opposition to the treatment of your data via the e-mail address dades.accio@gencat.cat or by sending a regular letter to the postal address indicated above.