If you can't see the newsletter, please click here.
Issue 41 | April 11th 2019
The number of Asian companies established in Catalonia has increased by 230% over the last five years. Asia is the world's fastest growing economic region and Catalonia, the driving economy in Southern Europe, is well placed to take advantage of the new business opportunities that arise.
LOGISTICS INVESTMENTS FROM ASIA
Barceloc: 5 reasons why Barcelona is the gateway to Europe and North Africa
Barceloc was founded in 2012 to promote Barcelona as southern Europe's logistics entrance platform, with an exclusive focus on attracting investments from Asia. Fast-forward to 2019, and maritime traffic between Catalonia and Asia has significantly increased, as well as the number of foreign logistic investments in Catalonia.
INVESTMENT FORUM
Hong Kong, guest city at Catalonia's main Investment Forum
Ranked 4th in the ease of doing business index, Hong Kong is a leading global financial hub with an estimated 3,000+ startups. It will be the guest city at Catalonia's main Investment Forum this year, scheduled for May 8th and where we expect to forge strong connections between Asian and Catalan investors and startups.
DID YOU KNOW?
11 offices in Asia to connect you to Catalonia
Catalonia Trade & Investment is ready to guide you on every aspect of locating in Catalonia from our 11 centrally located offices across Asia. Our branches in Tokyo, Hong Kong, Shanghai, Singapore, Seoul, Beijing, Mumbai, Dubai, Iran, Israel and Turkey have put their expertise into practice, managing 1,204 projects over the last 5 years, from both Asian and Catalan companies. Contact us and build your project with us.
NEWS
VMWARE to invest 100 million dollars in a new digital sales centre in Barcelona
More >>
Catalonia exhibits 100 products at the Milano Design Week, the sector's main event in the world
More >>
Catalonia takes part in the Hannover Messe, the most important industry event in the world
More >>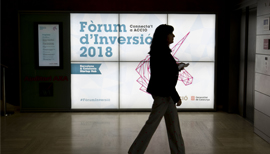 8 May 2019
Barcelona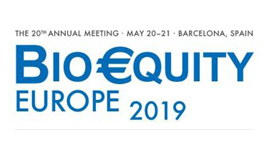 20-21 May 2019
Barcelona

The applicable regulations authorize our institution, the Agency for Business Competitiveness (hereinafter, "ACCIÓ"), with registered address at Passeig de Gràcia, 129, 08008, Barcelona, to send via electronic means commercial information and literature to keep you informed about the activities and services of ACCIÓ of an identical or similar nature in respect of which you have shown an interest, participated or contracted with our institution. If you do not wish to receive any further communications from our organization, you may exercise your rights of access, rectification, deletion, portability, limitation and/or opposition to the treatment of your data via the e-mail address dades.accio@gencat.cat or by sending a regular letter to the postal address indicated above.