If you can't see the newsletter, please click here.
Issue 42 | May 16th, 2019
Catalonia's main Investment Forum has revealed this year's best 50 startups. 21 of them pitched their proposals to an audience of investors, corporates and other startups. Investors from Hong Kong – this year's guest city – strengthened business ties with Catalonia and shared their views on the startup's economy.
CATALAN ECONOMY
Why the Connected Vehicle in Catalonia is a sound and dynamic sector
The connected vehicle sector generates a total turnover of 4,152 billion euros and employs 9,720 workers in Catalonia. Even those mature ecosystems like China are exploring synergies with this highly internationalized sector that is actively participating in shaping the future of cars.
BUSINESS INVESTMENTS
Light Flex: printed light technology made with local suppliers in Catalonia
Swedish founders of Light Flex swear by the Catalan textile industry. They found all the providers they needed for developing and manufacturing locally their technical garment: a high visibility vest that incorporates connectivity. "We looked in other countries, but Catalonia has the best knowledge", founders say.
DID YOU KNOW?
Our Supplier Search Service works for you
Are you in need of new suppliers? We can help you find a manufacturing partner, a technology provider or a distributor for your specific needs. Let us know what you are looking for, and we will connect you to the right partner.
NEWS
The Barcelona Supercomputing Center, candidate to host one of the most powerful supercomputers in the EU by 2021
More >>
Catalan biomedical companies attracted €106 million in investment in 2018
More >>
Catalan startups delegation participates in entrepreneurs' reference event The Next Web in Amsterdam
More >>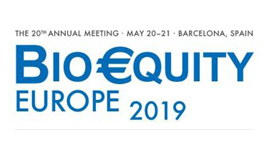 20-21 May 2019
Barcelona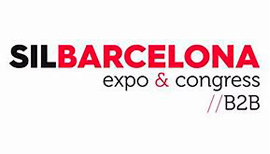 26-28 June 2019
Barcelona

The applicable regulations authorize our institution, the Agency for Business Competitiveness (hereinafter, "ACCIÓ"), with registered address at Passeig de Gràcia, 129, 08008, Barcelona, to send via electronic means commercial information and literature to keep you informed about the activities and services of ACCIÓ of an identical or similar nature in respect of which you have shown an interest, participated or contracted with our institution. If you do not wish to receive any further communications from our organization, you may exercise your rights of access, rectification, deletion, portability, limitation and/or opposition to the treatment of your data via the e-mail address dades.accio@gencat.cat or by sending a regular letter to the postal address indicated above.