If you can't see the newsletter, please click here.
Issue 43 | June 20th, 2019
The United States stands out as one of the world's top investors in Catalonia. North Americans trust the talent, strategic location, competitive costs and business mindset of Catalonia and in recent years have been actively pushing Barcelona to become a leading, global Tech Hub.
DID YOU KNOW?
US Tech Investments in Catalonia
The No. 1 sector for US companies operating in Catalonia is ICT. The tech sector is undergoing rapid growth and seeing global multinationals such as Amazon, Microsoft or HP locating their latest technological hubs in the area.
NEWS
Catalan biomedicine cluster and USA's biggest medtech companies' association sign an agreement to promote innovation together
More >>
German pharmaceutical company Boehringer Ingelheim invests 120M€ in new production plant in Catalonia and creates 200 jobs
More >>
Barcelona to host one of Europe's most powerful supercomputers
More >>
Catalonia's main airport launches new direct route Barcelona-Toronto
More >>
Pharmaceutical giant Grifols to invest €1.4B by 2022
More >>
Barcelona, the world's most popular international conference city in 2018
More >>
Foreign investment record: 84 projects attracted by the Catalan Government and 5,455 new jobs created in 2018
More >>
Catalonia Exponential, a new innovation program connecting the US and Catalonia
More >>
Barcelona-based IESE Business School, first centre for executive education training in the world according to 'Financial Times'
More >>
HP opens new 3D Printing and Digital Manufacturing Center in Catalonia
More >>
Entrepreneurial activity rate in Catalonia keeps growing and surpasses European figures
More >>
Henkel invests €35 million in new European hub for aerospace solutions in Montornès del Vallès
More >>
Barcelona inaugurates new innovation and technology hub Pier03
More >>
Nestlé to invest €17.2M in biomass boiler in Girona plant
More >>
Richard Schrock, Nobel Prize winner: "The chemical cluster in Tarragona is very competitive"
More >>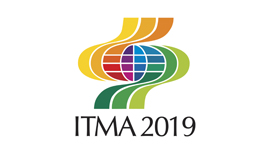 20-26 June 2019
Barcelona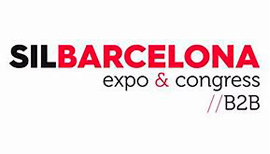 26-28 June 2019
Barcelona

The applicable regulations authorize our institution, the Agency for Business Competitiveness (hereinafter, "ACCIÓ"), with registered address at Passeig de Gràcia, 129, 08008, Barcelona, to send via electronic means commercial information and literature to keep you informed about the activities and services of ACCIÓ of an identical or similar nature in respect of which you have shown an interest, participated or contracted with our institution. If you do not wish to receive any further communications from our organization, you may exercise your rights of access, rectification, deletion, portability, limitation and/or opposition to the treatment of your data via the e-mail address dades.accio@gencat.cat or by sending a regular letter to the postal address indicated above.