If you can't see the newsletter, please click here.
Issue 53 | June 23th, 2020
Need new suppliers for your company? Find 3,000+ at Catalonia's new online directory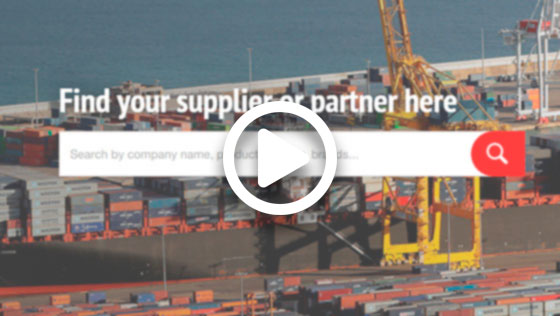 Find the industrial suppliers you need to gain advantage in the new economy. The Catalonia Industry Suppliers directory gives you access to Barcelona and Catalonia's powerful network of supplier companies. Source over 3,000 industrial companies packed into Europe's most comprehensive online directory.
Smart search engine
Search by product, sector, name, location or company size. The Catalonia Industry Suppliers classifies companies in 35 industrial sectors and includes 32,000 products and services that will be expanded regularly.
Browse now!
Personalized service
We also offer a personalized and free of charge service to help you find what you are looking for. Aligned with your specific needs, we can identify your ideal suppliers, manufacturing partners or technology providers.
Send us your request!
CATALONIA INDUSTRY SUPPLIERS SUCCESS CASE
Ananas Anam: from the pineapple plantation to the catwalk
Using pineapple leaves from the Philippines, the textile company Ananas Anam processes pineapple fibers in Catalonia to create a unique fabric. The company works with international firms such as Hugo Boss and Paul Smith and found the suppliers that best suited their needs through the Catalonia Trade & Investment's Supplier Search Service.

Are you thinking about expanding or relocating in Europe?
Come to Barcelona & Catalonia, where innovation and industry meet. The place to build your future.
NEWS
Bayer to create 100 jobs in its Barcelona Center of Excellence
More >>
ACCIÓ joins World Manufacturing Foundation
More >>
Grifols starts production of pioneering treatment for Covid-19 using plasma from recovered patients
More >>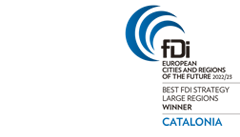 Catalonia Trade & Investment is the public agency of the Catalan Government that works to attract foreign investment to Barcelona and Catalonia, promoting the area as an attractive, innovative and competitive business location.
Recommend | Unsubscribe | Subscribe | Contact

The applicable regulations authorize our institution, the Agency for Business Competitiveness (hereinafter, "ACCIÓ"), with registered address at Passeig de Gràcia, 129, 08008, Barcelona, to send via electronic means commercial information and literature to keep you informed about the activities and services of ACCIÓ of an identical or similar nature in respect of which you have shown an interest, participated or contracted with our institution. If you do not wish to receive any further communications from our organization, you may exercise your rights of access, rectification, deletion, portability, limitation and/or opposition to the treatment of your data via the e-mail address dades.accio@gencat.cat or by sending a regular letter to the postal address indicated above.