If you can't see the newsletter, please click here.
Issue 55 | September 29th, 2020
4 ways we can help you invest in Catalonia
The Covid-19 outbreak is creating significant challenges to the Foreign Direct Investment (FDI) flows. The world economy has been shaken, and new investment opportunities will emerge in places that ensure efficiency, improved productivity, fast access to the main markets, a strong industry, and continuous innovation.
In this new economy, Barcelona & Catalonia are able to provide you with everything you need when expanding or relocating to Europe. And Catalonia Trade & Investment will be your partner to guide you along the way. We present to you four services that will make things easier for your company when setting up in Catalonia. Check them below!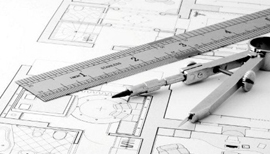 | | | |
| --- | --- | --- |
| | Get full, expert and relevant information on land, industrial buildings, office space, warehouses and logistics. | |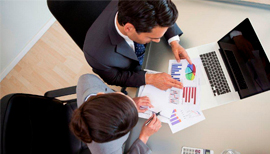 | | | |
| --- | --- | --- |
| | Get in-depth information on incentives and financing options. | |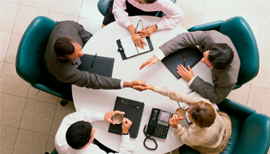 | | | |
| --- | --- | --- |
| | The Supplier Search Service will help you identify local suppliers, manufacturing partners and technology providers. | |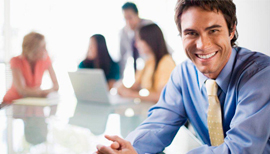 | | | |
| --- | --- | --- |
| | Save time and money with a one-stop shop for your project. | |
DID YOU KNOW?

The number of 5G companies in Catalonia grew by 73%
A new study highlights how Catalonia boasts several capabilities that make it a magnet for the development of 5G technology, such as the available telecom infrastructures and the position of Barcelona as the Mobile World Capital.
NEWS
Catalonia Trade & Investment strengthens technological collaboration with South Korea's leading R&D entity
More >>
GSMA announces rescheduling of MWC Barcelona for June 2021
More >>
Barcelona to create a Fintech Hub at the Barcelona Stock Exchange
More >>
Swiss medtech company Ypsomed opens digital hub in Barcelona and plans to create 40 jobs
More >>
Barcelona's Hospital Clínic reduces Covid-19 mortality rate by 50% using artificial intelligence
More >>
New step for autonomous vehicle tests in Catalonia: HD maps of public roads now available
More >>
Messer to invest more than €35M in a new production plant in Tarragona
More >>
CI Games opens videogame development studio in Barcelona
More >>
German luxury online retailer Mytheresa opens new tech hub in Barcelona with up to 70 employees
More >>
The Government of Catalonia, Barcelona City Council and Futbol Club Barcelona to jointly promote Barcelona and Catalonia internationally
More >>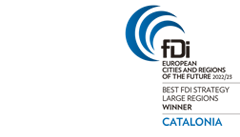 Catalonia Trade & Investment is the public agency of the Catalan Government that works to attract foreign investment to Barcelona and Catalonia, promoting the area as an attractive, innovative and competitive business location.
Recommend | Unsubscribe | Subscribe | Contact

The applicable regulations authorize our institution, the Agency for Business Competitiveness (hereinafter, "ACCIÓ"), with registered address at Passeig de Gràcia, 129, 08008, Barcelona, to send via electronic means commercial information and literature to keep you informed about the activities and services of ACCIÓ of an identical or similar nature in respect of which you have shown an interest, participated or contracted with our institution. If you do not wish to receive any further communications from our organization, you may exercise your rights of access, rectification, deletion, portability, limitation and/or opposition to the treatment of your data via the e-mail address dades.accio@gencat.cat or by sending a regular letter to the postal address indicated above.