If you can't see the newsletter, please click here.
Issue 56 | October 30th, 2020
Join the 8,908 foreign companies in Catalonia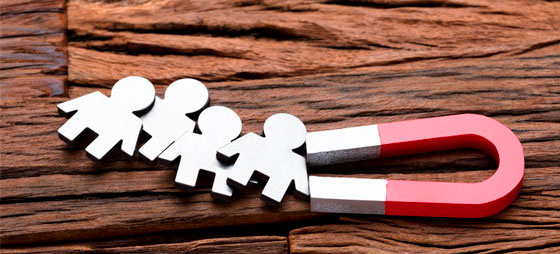 The global nature of Catalonia's business panorama is backed up by more than 8,900 incoming firms now operating in the region, a number that has grown 60% from 2013 to 2019. More presence of foreign companies translates into more skilled jobs, more talent attraction, and a stronger economy.

Are you thinking about expanding or relocating in Europe?
Come to Barcelona & Catalonia, where innovation and industry meet.
The place to build your future.
NEWS
MediaMarkt to set up new international business center in Barcelona with 500 employees
More >>
Wojo chooses Barcelona to begin the international expansion of its coworking spaces
More >>
Grifols' anti-SARS-CoV-2 hyperimmune globulin begins clinical trial in patients with COVID-19
More >>
The No.1 Bootcamp for programmers in the world is in Barcelona
More >>
Barcelona will host the world's largest event dedicated to urban mobility in 2023
More >>
ICFO launches a new Quantum Technologies Hub in Catalonia
More >>
Port of Tarragona investment to exceed 330 MEUR until 2024
More >>
10% of European clusters that have the Gold Label of excellence are Catalan
More >>
Nestlé invests 17M€ to use coffee grounds to produce energy in Girona
More >>
Catalan companies that have gone international through Catalonia Trade & Investment's offices abroad grow by 13%
More >>
Barcelona's iconic post office building becomes a new tech hub for 150 startups
More >>
Logistics company UPS invests €40M in new Barcelona Hub
More >>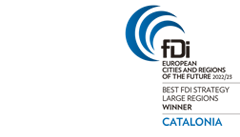 Catalonia Trade & Investment is the public agency of the Catalan Government that works to attract foreign investment to Barcelona and Catalonia, promoting the area as an attractive, innovative and competitive business location.
Recommend | Unsubscribe | Subscribe | Contact

The applicable regulations authorize our institution, the Agency for Business Competitiveness (hereinafter, "ACCIÓ"), with registered address at Passeig de Gràcia, 129, 08008, Barcelona, to send via electronic means commercial information and literature to keep you informed about the activities and services of ACCIÓ of an identical or similar nature in respect of which you have shown an interest, participated or contracted with our institution. If you do not wish to receive any further communications from our organization, you may exercise your rights of access, rectification, deletion, portability, limitation and/or opposition to the treatment of your data via the e-mail address dades.accio@gencat.cat or by sending a regular letter to the postal address indicated above.