If you can't see the newsletter, please click here.
Issue 57 | November 27th, 2020
Barcelona and Catalonia: connect to a world-leading tech region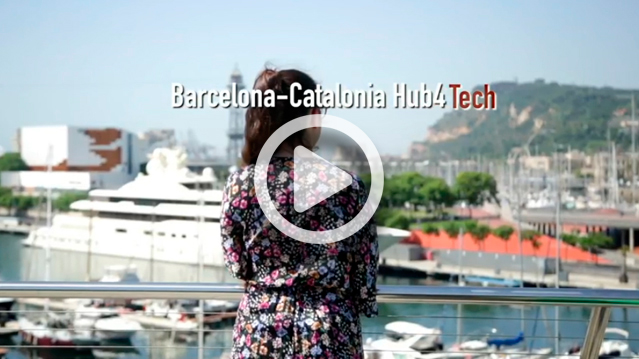 Easy access to skilled talent, a strong innovation culture, and a fast-evolving digital ecosystem are inspiring global companies to invest in Catalonia. We've asked the founders of several tech startups why they set up their digital hubs in Barcelona to scale their businesses, and this is what happened.
DID YOU KNOW?

NEWS
Interactive Catalogue: Leading Circular Economy Solutions in Catalonia
More >>
South Korean company Smilegate opens its first international studio in Barcelona to design triple-A video games
More >>
Catalonia Trade & Investment and the Danish cluster Odense Robotics sign an agreement to boost collaboration in robotics
More >>
French technology company SQLI creates 100 jobs in Sant Just Desvern with the opening of its first headquarters in the Peninsula
More >>
Henkel launches its new automated logistics center in Catalonia
More >>
The Port of Barcelona launches a pioneer project to geolocate ships via 5G Technology
More >>
Marleen Evertsz, CEO of nx'change: "There is a whole new demand that European startups should use as an advantage"
More >>
Report: The Genomics sector in Catalonia
More >>
9 Catalan clusters raise over half a million euros from the European Commission to boost internationalization projects
More >>
Catalan startup Bitmetrics, the creator of an AI camera for robotic arms, wins the Investment Forum 2020
More >>
DigitalPA establishes office in Barcelona to expand its whistleblowing software
More >>
German company G+D creates 60 jobs in Catalonia to boost its R+D center for 5G projects
More >>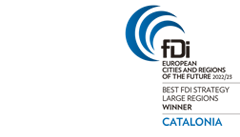 Catalonia Trade & Investment is the public agency of the Catalan Government that works to attract foreign investment to Barcelona and Catalonia, promoting the area as an attractive, innovative and competitive business location.
Recommend | Unsubscribe | Subscribe | Contact

The applicable regulations authorize our institution, the Agency for Business Competitiveness (hereinafter, "ACCIÓ"), with registered address at Passeig de Gràcia, 129, 08008, Barcelona, to send via electronic means commercial information and literature to keep you informed about the activities and services of ACCIÓ of an identical or similar nature in respect of which you have shown an interest, participated or contracted with our institution. If you do not wish to receive any further communications from our organization, you may exercise your rights of access, rectification, deletion, portability, limitation and/or opposition to the treatment of your data via the e-mail address dades.accio@gencat.cat or by sending a regular letter to the postal address indicated above.