If you can't see the newsletter, please click here.
Issue 60 | February 25th, 2021
5 reasons why you'll find the tech talent you need in Barcelona-Catalonia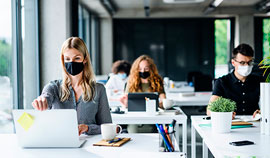 Barcelona and Catalonia are attracting more and more technological projects. The number of foreign tech companies setting up in Catalonia grew by 21% in 2019, and they all agree that the key to the success of a tech-based project is finding the right talent. What does Barcelona-Catalonia have to offer?
DID YOU KNOW?

The international mobility service can help you relocate in Barcelona-Catalonia
Air China, Nestlé, and Smilegate are two examples of international companies that have used Catalonia Trade & Investment's fast-track service to facilitate mobility of executives and technical staff to Barcelona-Catalonia. Our agency offers detailed information on all types of visas and residence or work permits to companies investing in the area.
NEWS
Catalan startup Citibeats powers World Health Organization project to analyze data and content related to Covid-19 with A.I.
More >>
The Barcelona Design centre launches Inspired in Barcelona, a new platform to promote Catalan creative talent and design internationally
More >>
7 Catalan startups, selected to participate at Euronext's TechShare program to go public on stock Exchange
More >>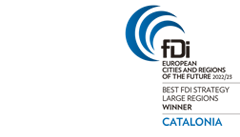 Catalonia Trade & Investment is the public agency of the Catalan Government that works to attract foreign investment to Barcelona and Catalonia, promoting the area as an attractive, innovative and competitive business location.
Recommend | Unsubscribe | Subscribe | Contact

The applicable regulations authorize our institution, the Agency for Business Competitiveness (hereinafter, "ACCIÓ"), with registered address at Passeig de Gràcia, 129, 08008, Barcelona, to send via electronic means commercial information and literature to keep you informed about the activities and services of ACCIÓ of an identical or similar nature in respect of which you have shown an interest, participated or contracted with our institution. If you do not wish to receive any further communications from our organization, you may exercise your rights of access, rectification, deletion, portability, limitation and/or opposition to the treatment of your data via the e-mail address dades.accio@gencat.cat or by sending a regular letter to the postal address indicated above.