If you can't see the newsletter, please click here.
Issue 65 | July 22th, 2021
What do startup founders say about Barcelona?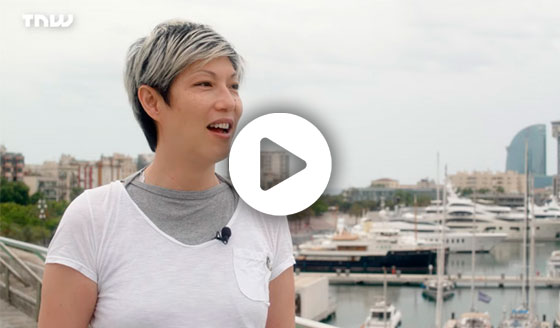 Barcelona is a vibrant city full of life, culture and creativity, and it's also one of the world's most attractive startup ecosystems. Companies like Glovo, Typeform, and TravelPerk were all founded in the city and Barcelona ranks among the top five European startup hubs. But what can a founder expect when setting up in Barcelona?

Are you thinking about expanding or relocating in Europe?
Come to Barcelona & Catalonia, where innovation and industry meet.
The place to build your future.
DID YOU KNOW?

Report: Foreign Investment in Catalonia 2020
The COVID-19 pandemic impacted globally on FDI flows, showing a dramatic and worldwide 42% drop in 2020. Catalonia was obviously affected, although fortunately its fall in FDI was roughly half the global average.
NEWS
Nestlé creates over 100 jobs at its Global IT Hub in Barcelona since the start of the pandemic
More >>
Swedish company Paradox Interactive opens videogame studio in Sitges, where it plans to hire up to 30 people this year
More >>
Catalonia and three other European regions launch the Four Motors for Europe Business Passport
More >>
AGENDA
MIPIM


September 7-8
Cannes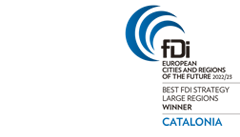 Catalonia Trade & Investment is the public agency of the Catalan Government that works to attract foreign investment to Barcelona and Catalonia, promoting the area as an attractive, innovative and competitive business location.
Recommend | Unsubscribe | Subscribe | Contact

The applicable regulations authorize our institution, the Agency for Business Competitiveness (hereinafter, "ACCIÓ"), with registered address at Passeig de Gràcia, 129, 08008, Barcelona, to send via electronic means commercial information and literature to keep you informed about the activities and services of ACCIÓ of an identical or similar nature in respect of which you have shown an interest, participated or contracted with our institution. If you do not wish to receive any further communications from our organization, you may exercise your rights of access, rectification, deletion, portability, limitation and/or opposition to the treatment of your data via the e-mail address dades.accio@gencat.cat or by sending a regular letter to the postal address indicated above.