If you can't see the newsletter, please click here.
Issue 66 | September 23rd, 2021
Why Barcelona is a pioneering city in new mobility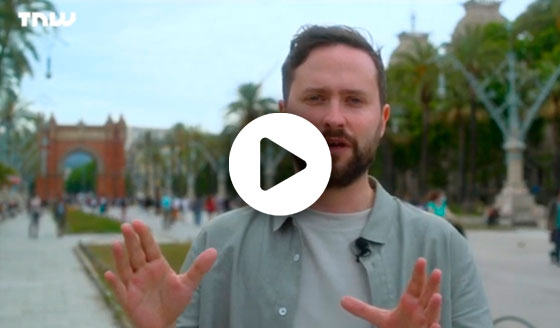 Barcelona is a global benchmarking city in new mobility solutions. Startups from all over the world are developing innovative approaches and using the city as a testbed for their technologies. As a pioneer in the smart city sector, TNW visited Barcelona to find out more about how startups are integrating their high-tech proposals in a city full of history.

Are you thinking about expanding or relocating in Europe?
Come to Barcelona & Catalonia, where innovation and industry meet.
The place to build your future.
DID YOU KNOW?
Report: Catalonia, a catalyst for the chemical industry
Catalonia makes a lot of sense for companies aiming to expand their chemical operations. It is the second largest manufacturing sector in the Catalan economy, and it's also the first exporting industry with 48.2% of total Spanish exports originating from the region over the last 10 years.
NEWS
Catalan company Grifols to acquire 90% of Biotest for 1,100 million Euro
More >>
Barcelona ranks 3rd amongst European cities for Coronavirus innovation efforts
More >>
Microsoft opens an R&D hub in Barcelona focused on Artificial Intelligence technologies
More >>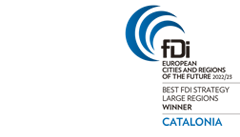 Catalonia Trade & Investment is the public agency of the Catalan Government that works to attract foreign investment to Barcelona and Catalonia, promoting the area as an attractive, innovative and competitive business location.
Recommend | Unsubscribe | Subscribe | Contact

The applicable regulations authorize our institution, the Agency for Business Competitiveness (hereinafter, "ACCIÓ"), with registered address at Passeig de Gràcia, 129, 08008, Barcelona, to send via electronic means commercial information and literature to keep you informed about the activities and services of ACCIÓ of an identical or similar nature in respect of which you have shown an interest, participated or contracted with our institution. If you do not wish to receive any further communications from our organization, you may exercise your rights of access, rectification, deletion, portability, limitation and/or opposition to the treatment of your data via the e-mail address dades.accio@gencat.cat or by sending a regular letter to the postal address indicated above.