If you can't see the newsletter, please click here.
Issue 69 | December 21th, 2021
Looking back on 2021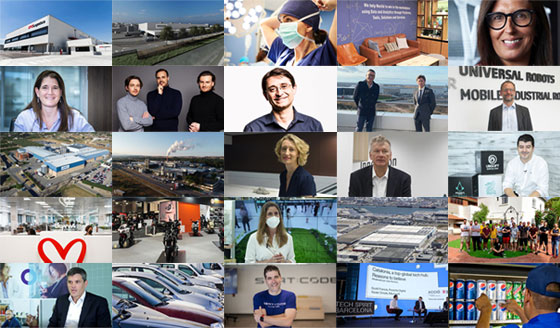 As we approach the end of the year, we'd like to review and look back on what 2021 has meant to Barcelona-Catalonia in terms of foreign investment. The region has flourished as a tech hub for global companies, welcoming new projects such as those from Pepsico, Microsoft, Porsche Digital or Festo. Many multinational companies have chosen Catalonia to establish their operations for Southern Europe, such as Amazon, Maersk and Decathlon. We invite you to have a look at the review of the year 2021 and we wish you a safe and happy holiday season!

Are you thinking about expanding or relocating in Europe?
Come to Barcelona & Catalonia, where innovation and industry meet.
The place to build your future.
DID YOU KNOW?
NEWS
Fintech unicorn Bitpanda opens a new tech hub in Barcelona
More >>
Shaun Fitzgerald, Centre for Climate Repair: "There are many opportunities for innovation and technology in tackling climate change"
More >>
Barcelona-based biotech Integra Tx secures €4.5 million to develop an innovative gene editing platform
More >>
A delegation of Catalan startups and investors participates in the Slush fair in Helsinki to access the Nordic entrepreneurial ecosystem
More >>
The Dutch company AkzoNobel creates 65 jobs in Barcelona with the opening of a planning hub for all Europe
More >>
Ecoplanta, pre-selected for the European Commission Innovation funds to build a waste recovery plant in Catalonia
More >>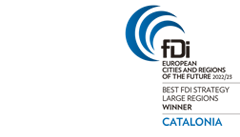 Catalonia Trade & Investment is the public agency of the Catalan Government that works to attract foreign investment to Barcelona and Catalonia, promoting the area as an attractive, innovative and competitive business location.
Recommend | Unsubscribe | Unsubscribe from all commercial activity from ACCIÓ | Contact

The applicable regulations authorize our institution, the Agency for Business Competitiveness (hereinafter, "ACCIÓ"), with registered address at Passeig de Gràcia, 129, 08008, Barcelona, to send via electronic means commercial information and literature to keep you informed about the activities and services of ACCIÓ of an identical or similar nature in respect of which you have shown an interest, participated or contracted with our institution. If you do not wish to receive any further communications from our organization, you may exercise your rights of access, rectification, deletion, portability, limitation and/or opposition to the treatment of your data via the e-mail address dades.accio@gencat.cat or by sending a regular letter to the postal address indicated above.