If you can't see the newsletter, please click here.
Issue 70 | January 28th, 2022
Barcelona, unicorn territory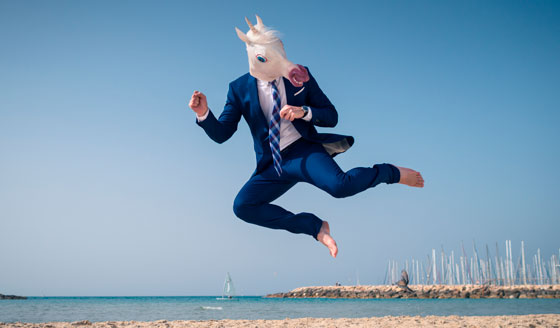 Unicorns are fantastic creatures that seem to enjoy Barcelona's great Mediterranean weather. The Catalan capital ranks 4th in Europe in financing rounds for startups, and in recent years this active financing activity has led to 6 companies getting unicorn status, the latest one being TravelPerk.

Are you thinking about expanding or relocating in Europe?
Come to Barcelona & Catalonia, where innovation and industry meet.
The place to build your future.
NEWS
Health startups in Catalonia raised €238 million in 2021, a record figure
More >>
The Austrian company BWT will invest €25M in Catalonia and create 150 new job positions
More >>
The US firm Jabil invests 4 million euros in expanding its operations in Catalonia
More >>
Catalan startups raise €1,479 million in investment in 2021, the highest figure on record
More >>
The Knot Worldwide to hire 250 professionals at its global headquarters in Barcelona
More >>
Hutchison Ports will invest €60 million to expand its terminal in the Port of Barcelona
More >>
Foreign investment in Catalonia up 2.7% year-on-year to €572.9 million
More >>
Fira de Barcelona expects a turnover of more than €170 million in 2022 with the organization of major international events
More >>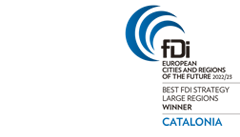 Catalonia Trade & Investment is the public agency of the Catalan Government that works to attract foreign investment to Barcelona and Catalonia, promoting the area as an attractive, innovative and competitive business location.
Recommend | Unsubscribe | Unsubscribe from all commercial activity from ACCIÓ | Contact

The applicable regulations authorize our institution, the Agency for Business Competitiveness (hereinafter, "ACCIÓ"), with registered address at Passeig de Gràcia, 129, 08008, Barcelona, to send via electronic means commercial information and literature to keep you informed about the activities and services of ACCIÓ of an identical or similar nature in respect of which you have shown an interest, participated or contracted with our institution. If you do not wish to receive any further communications from our organization, you may exercise your rights of access, rectification, deletion, portability, limitation and/or opposition to the treatment of your data via the e-mail address dades.accio@gencat.cat or by sending a regular letter to the postal address indicated above.