If you can't see the newsletter, please click here.
Issue 71 | February 24th, 2022
Return of the Mobile World Congress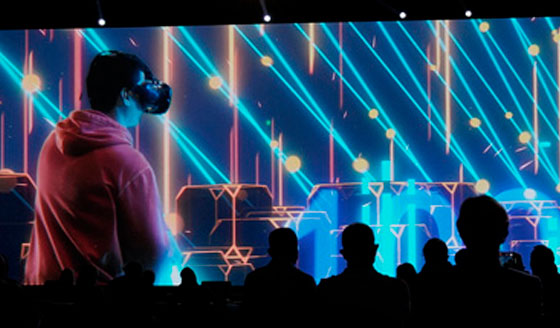 The Mobile World Congress, the world's largest and most influential connectivity event, returns to Barcelona for 2022. Hosted at the Fira Gran Via from 28 February to 3 March, this post-pandemic edition comes back with a full show, including more than 1000 speakers, 1500+ exhibitors, 37 country pavilions, and all the startup innovation gathered at 4YFN (Four Years From Now).

Are you thinking about expanding or relocating in Europe?
Come to Barcelona & Catalonia,
Southern Europe's hub for business and life.
DID YOU KNOW?

Barcelona hits 1,900 startups in 2021, 11% more than the previous year
Barcelona and Catalonia keep building their startup ecosystem and have earned the title of Southern Europe's leading hub. According to the Analysis of the Barcelona & Catalonia Startup Hub's 2021 figures, the region is today home to 1,900 startups, 26.4% more than 2019, before the pandemic.
NEWS
The textile company Mango invests 88 million in its Barcelona logistics plant
More >>
The Port of Barcelona closes 2021 with a turnover of 151 million euros, a 9% increase over 2020
More >>
Veepee to open its new innovation centre in Barcelona
More >>
Catalan exports grow 21.5% in 2021 and reach the highest figure on record
More >>
Catalonia ranks third in Europe as the region with the most companies and institutions receiving Green Deal funds
More >>
Barcelona-based biotech SpliceBio raises €50M in a Series A financing
More >>
The Financial Times ranks Barcelona IESE's MBA in world's top 10, 3rd in Europe
More >>
Barcelona-Catalonia presents at MIPIM 2022 its main projects to attract foreign investment
More >>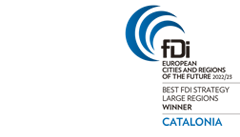 Catalonia Trade & Investment is the public agency of the Catalan Government that works to attract foreign investment to Barcelona and Catalonia, promoting the area as an attractive, innovative and competitive business location.
Recommend | Unsubscribe | Unsubscribe from all commercial activity from ACCIÓ | Contact

The applicable regulations authorize our institution, the Agency for Business Competitiveness (hereinafter, "ACCIÓ"), with registered address at Passeig de Gràcia, 129, 08008, Barcelona, to send via electronic means commercial information and literature to keep you informed about the activities and services of ACCIÓ of an identical or similar nature in respect of which you have shown an interest, participated or contracted with our institution. If you do not wish to receive any further communications from our organization, you may exercise your rights of access, rectification, deletion, portability, limitation and/or opposition to the treatment of your data via the e-mail address dades.accio@gencat.cat or by sending a regular letter to the postal address indicated above.