If you can't see the newsletter, please click here.
Issue 72 | March 29th, 2022
4 reasons why Catalonia is the next hub for the alternative protein in Europe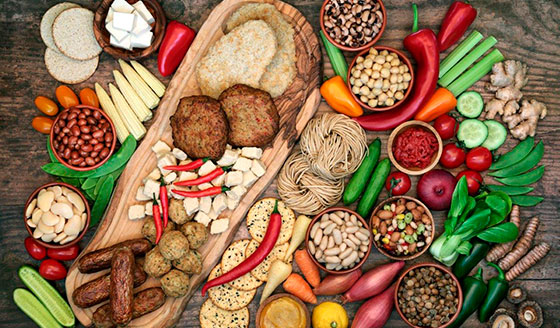 Food industries are the No.1 sector of Catalonia's economy. Currently, it is shifting towards the new plant-based trends to become a hub for the alternative protein market in Europe.

Are you thinking about expanding or relocating in Europe?
Come to Barcelona & Catalonia,
Southern Europe's hub for business and life.
DID YOU KNOW?

NEWS
6 things you need to know about the new Employment Law in Spain
More >>
Report: Catalonia's battery industry
More >>
MWC Barcelona 2022: The meeting point for the latest tech innovation
More >>
President Aragonès announces an investment of €10 million from German company Freudenberg to open an automotive components factory in Catalonia
More >>
Intel announces partnership with Barcelona Supercomputing Center to establish a joint lab for advanced computing
More >>
German multinational Kärcher to open in Catalonia its new headquarters for Southern Europe
More >>
Report: ACCIÓ Technology Trends Analysis
More >>
Barcelona-based tech company Typeform closes $135 million in a Series C round
More >>
Bayer announces the opening of a LifeHub in Barcelona to accelerate innovation in health and agriculture
More >>
Catalonia is the second EU region with more women in startup founding teams
More >>
AstraZeneca will create up to 100 jobs in Barcelona with a new hub for developing rare disease drugs
More >>
Mobile World Congress Barcelona wraps up a vibrant 2022 edition with more than 61,000 attendees
More >>
Report: Catalonia's industrially based and tech-focused Digital Economy make it a European tech haven
More >>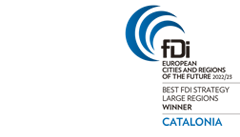 Catalonia Trade & Investment is the public agency of the Catalan Government that works to attract foreign investment to Barcelona and Catalonia, promoting the area as an attractive, innovative and competitive business location.
Recommend | Unsubscribe | Unsubscribe from all commercial activity from ACCIÓ | Contact

The applicable regulations authorize our institution, the Agency for Business Competitiveness (hereinafter, "ACCIÓ"), with registered address at Passeig de Gràcia, 129, 08008, Barcelona, to send via electronic means commercial information and literature to keep you informed about the activities and services of ACCIÓ of an identical or similar nature in respect of which you have shown an interest, participated or contracted with our institution. If you do not wish to receive any further communications from our organization, you may exercise your rights of access, rectification, deletion, portability, limitation and/or opposition to the treatment of your data via the e-mail address dades.accio@gencat.cat or by sending a regular letter to the postal address indicated above.