If you can't see the newsletter, please click here.
Issue 73 | April 28th, 2022
Integrated Systems Europe 2022 arrives in Barcelona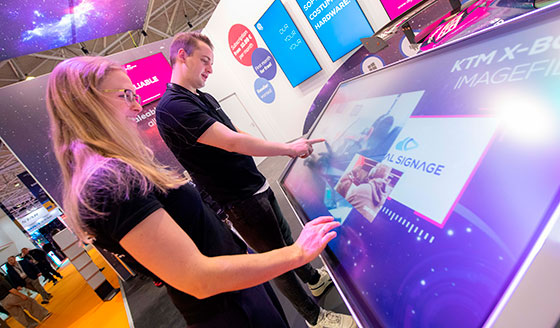 The world's leading audiovisual exhibition, Integrated Systems Europe (ISE), will arrive in Barcelona on 10-13 May 2022. Over 800 exhibitors will showcase the latest in multipurpose AV in a trade show that plans to contribute between €250 and €300 million to the Barcelona economy by 2023.

Are you thinking about expanding or relocating in Europe?
Come to Barcelona & Catalonia,
Southern Europe's hub for business and life.
DID YOU KNOW?

NEWS
The World Ocean Council chooses Barcelona for its worldwide headquarters
More >>
IOT Solutions World Congress will gather the leaders in digital transformation in Barcelona
More >>
Grifols completes the acquisition of Biotest for EUR 1,091 million
More >>
Schneider Electric chooses Barcelona for its new international Digital Hub
More >>
Report: The number of companies in the photonics sector in Catalonia grew by 51% in the last three years
More >>
Report: Agri-food, a dynamic and thriving industry in Catalonia
More >>
Food show Alimentaria in Barcelona closes with 100,000 visitors and an economic impact of €180 million
More >>
TECNIOspring PLUS final results: Driving technology transfer in Catalonia
More >>
Swedish company Viaplay opens new tech hub in Barcelona
More >>
Los Angeles and San Francisco, connected with Barcelona with four weekly flights
More >>
Catalan company EVARM creates the first vehicle running with green hydrogen in Spain
More >>
Barcelona-based eDreams to expand its global workforce with more than 500 new employees
More >>
Barcelona to host 37th America's Cup in 2024
More >>
Veeva expands its offices in Barcelona with a capacity of 200 workers
More >>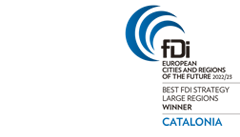 Catalonia Trade & Investment is the public agency of the Catalan Government that works to attract foreign investment to Barcelona and Catalonia, promoting the area as an attractive, innovative and competitive business location.

Recommend | Unsubscribe | Unsubscribe from all commercial activity from ACCIÓ | Contact

The applicable regulations authorize our institution, the Agency for Business Competitiveness (hereinafter, "ACCIÓ"), with registered address at Passeig de Gràcia, 129, 08008, Barcelona, to send via electronic means commercial information and literature to keep you informed about the activities and services of ACCIÓ of an identical or similar nature in respect of which you have shown an interest, participated or contracted with our institution. If you do not wish to receive any further communications from our organization, you may exercise your rights of access, rectification, deletion, portability, limitation and/or opposition to the treatment of your data via the e-mail address dades.accio@gencat.cat or by sending a regular letter to the postal address indicated above.