If you can't see the newsletter, please click here.
Issue 74 | May 25th, 2022
Catalonia Trade & Investment attracted €612M in 2021, the highest figure on record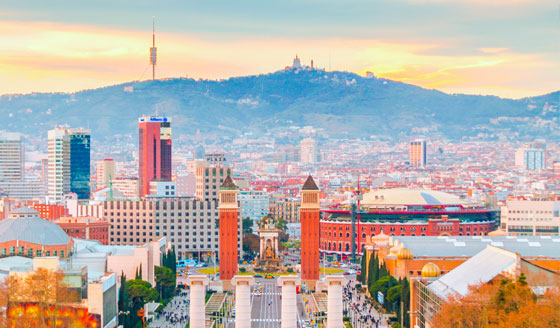 Catalonia Trade & Investment attracted 612 million euros in foreign investment in 2021, a figure which is 28% over the previous year's results and the highest in the historical series. In total, 82 foreign investment projects were executed in Barcelona-Catalonia in 2021, creating 3,211 jobs and maintaining an additional 2,471 jobs.
Sony, fostering open innovation from Barcelona
The Japanese company Sony employs more than 100 professionals in its Barcelona offices. Bastien Cahan explains how the company is constantly striving for innovation and is looking to create bonds with universities and startups in Barcelona.
Discover more!

Are you thinking about expanding or relocating in Europe?
Come to Barcelona & Catalonia,
Southern Europe's hub for business and life.
DID YOU KNOW?

NEWS
Building a communication strategy: a key element to enter Barcelona-Catalonia's market successfully
More >>
Microsoft increases its specialist workforce in its R&D Artificial Intelligence hub in Barcelona
More >>
Catalonia Trade & Investment completes a European project with Denmark and Austria to exchange experiences on cluster policies
More >>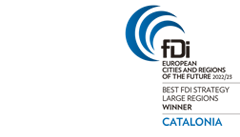 Catalonia Trade & Investment is the public agency of the Catalan Government that works to attract foreign investment to Barcelona and Catalonia, promoting the area as an attractive, innovative and competitive business location.

Recommend | Unsubscribe | Unsubscribe from all commercial activity from ACCIÓ | Contact

The applicable regulations authorize our institution, the Agency for Business Competitiveness (hereinafter, "ACCIÓ"), with registered address at Passeig de Gràcia, 129, 08008, Barcelona, to send via electronic means commercial information and literature to keep you informed about the activities and services of ACCIÓ of an identical or similar nature in respect of which you have shown an interest, participated or contracted with our institution. If you do not wish to receive any further communications from our organization, you may exercise your rights of access, rectification, deletion, portability, limitation and/or opposition to the treatment of your data via the e-mail address dades.accio@gencat.cat or by sending a regular letter to the postal address indicated above.