If you can't see the newsletter, please click here.
Issue 75 | June 29th, 2022
Intel and the Barcelona Supercomputing Center to build a €400M microchip design lab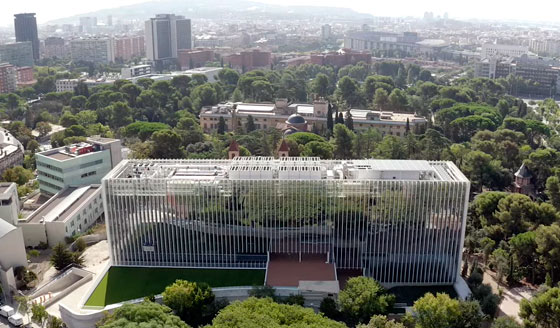 Intel and the Barcelona Supercomputing Center (BSC) will jointly set up a pioneering microchip design laboratory in Catalonia to develop a new generation of supercomputers that will break the zettascale barrier. This joint laboratory will receive up to €400 million in investment over 10 years.

Are you thinking about expanding or relocating in Europe?
Come to Barcelona & Catalonia,
Southern Europe's hub for business and life.
DID YOU KNOW?

NEWS
Merck invests 14.5 million euros to expand its site in Catalonia
More >>
Posted workers: learn about the new labour measures in Spain
More >>
Mobile World Congress to stay in Barcelona through 2030
More >>
39 Catalan companies exhibit more than 100 products at the Fuorisalone in Milan, the world's most important design trade fair
More >>
The Barcelona Supercomputing Center and Lenovo announce partnership to significantly advance R&D in supercomputing Technology
More >>
The European Commission allocates €2.8M to Catalonia, selected as one of the European Digital Innovation Hubs
More >>
Digital and technology school EPITECH expands facilities in Barcelona to train 1,000 new tech professionals in five years
More >>
31.4% of Barcelona's digital talent is from abroad
More >>
Four clusters from Catalonia receive the world's most prestigious certificate in their field
More >>
Bayer sets up an open innovation center in Barcelona
More >>
Internet of Things, Big Data and Artificial Intelligence: the tech most adopted by Catalan companies in 2021
More >>
US company Vatom opens a new hub in Barcelona to start European expansion
More >>
Boehringer Ingelheim invests €11M to boost its global digital center in Catalonia
More >>
Yaskawa expands its presence in Spain with the opening of a new center in Barcelona
More >>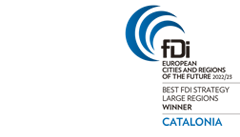 Catalonia Trade & Investment is the public agency of the Catalan Government that works to attract foreign investment to Barcelona and Catalonia, promoting the area as an attractive, innovative and competitive business location.

Recommend | Unsubscribe | Unsubscribe from all commercial activity from ACCIÓ | Contact

The applicable regulations authorize our institution, the Agency for Business Competitiveness (hereinafter, "ACCIÓ"), with registered address at Passeig de Gràcia, 129, 08008, Barcelona, to send via electronic means commercial information and literature to keep you informed about the activities and services of ACCIÓ of an identical or similar nature in respect of which you have shown an interest, participated or contracted with our institution. If you do not wish to receive any further communications from our organization, you may exercise your rights of access, rectification, deletion, portability, limitation and/or opposition to the treatment of your data via the e-mail address dades.accio@gencat.cat or by sending a regular letter to the postal address indicated above.