If you can't see the newsletter, please click here.
Issue 76 | July 28th, 2022
Time to discover Catalonia's 10 most disruptive companies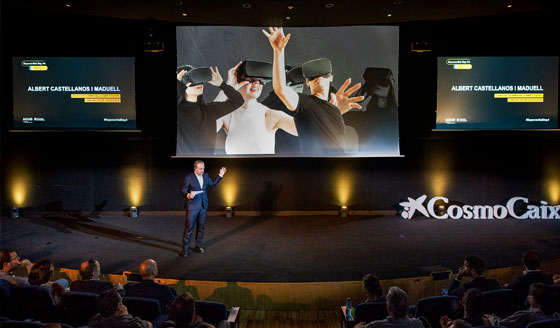 10 Catalan companies have received the distinctive label of 'Catalonia Exponential Leaders', which recognizes them as Catalonia's most disruptive companies. They have been selected by Catalonia Trade & Investment for being a source of inspiration in the field of disruptive innovation.

Are you thinking about expanding or relocating in Europe?
Come to Barcelona & Catalonia,
Southern Europe's hub for business and life.
DID YOU KNOW?

The hydrogen ecosystem in Catalonia is now generating 426 MEUR
The hydrogen ecosystem in Catalonia is made up of 140 companies with a joint turnover of 426 million euros and generates over 1,300 jobs. These are some of the main figures from the report 'Green hydrogen in Catalonia', prepared by Catalonia Trade & Investment.
NEWS
Electric car company Polestar chooses Barcelona to open its first store in Spain
More >>
Open call: Grants program to promote High Impact Business Investments in Catalonia
More >>
Port of Barcelona breaks record for total traffic in first semester of 2022 with 36.3 million tons
More >>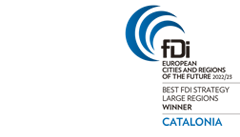 Catalonia Trade & Investment is the public agency of the Catalan Government that works to attract foreign investment to Barcelona and Catalonia, promoting the area as an attractive, innovative and competitive business location.

Recommend | Unsubscribe | Unsubscribe from all commercial activity from ACCIÓ | Contact

The applicable regulations authorize our institution, the Agency for Business Competitiveness (hereinafter, "ACCIÓ"), with registered address at Passeig de Gràcia, 129, 08008, Barcelona, to send via electronic means commercial information and literature to keep you informed about the activities and services of ACCIÓ of an identical or similar nature in respect of which you have shown an interest, participated or contracted with our institution. If you do not wish to receive any further communications from our organization, you may exercise your rights of access, rectification, deletion, portability, limitation and/or opposition to the treatment of your data via the e-mail address dades.accio@gencat.cat or by sending a regular letter to the postal address indicated above.