If you can't see the newsletter, please click here.
Issue 77 | September 29th, 2022
Catalonia, top EU region in foreign investment attraction into the video game sector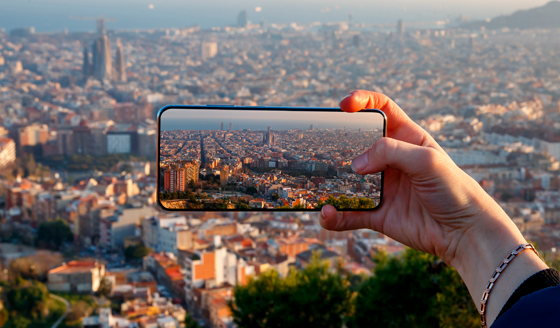 Catalonia is the leading region in the European Union in foreign investment attraction from the video game sector. 20 new foreign investment projects from international studios have been attracted over the last five years, representing an investment of close to 120 million euros.

Are you thinking about expanding or relocating in Europe?
Come to Barcelona & Catalonia,
Southern Europe's hub for business and life.
DID YOU KNOW?

ICT & Digital Transformation in Catalonia
As one of Europe's leading ICT hubs, Catalonia offers everything the modern ICT firm could possibly need and it is a pole of attraction for foreign tech investment. Barcelona is considered the 4th tech city in the world, the 4th most prepared city for the technological future, and the 5th European city in tech investment attraction.
NEWS
Tarragona will have the largest green hydrogen plant in Spain with an investment of 230 million euros
More >>
AQ Compute to open a 50MW green data center in Barcelona
More >>
Barcelona prepares to host more than 100 business events until the end of the year
More >>
AGENDA
MedDev
September 27, 2022
Barcelona
IBTM World
November 29 - December 1, 2022
Barcelona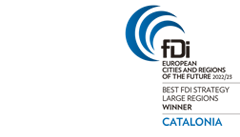 Catalonia Trade & Investment is the public agency of the Catalan Government that works to attract foreign investment to Barcelona and Catalonia, promoting the area as an attractive, innovative and competitive business location.

Recommend | Unsubscribe | Unsubscribe from all commercial activity from ACCIÓ | Contact

The applicable regulations authorize our institution, the Agency for Business Competitiveness (hereinafter, "ACCIÓ"), with registered address at Passeig de Gràcia, 129, 08008, Barcelona, to send via electronic means commercial information and literature to keep you informed about the activities and services of ACCIÓ of an identical or similar nature in respect of which you have shown an interest, participated or contracted with our institution. If you do not wish to receive any further communications from our organization, you may exercise your rights of access, rectification, deletion, portability, limitation and/or opposition to the treatment of your data via the e-mail address dades.accio@gencat.cat or by sending a regular letter to the postal address indicated above.