If you can't see the newsletter, please click here.
Issue 83 | March 23rd, 2023
Foreign Investment in Catalonia reached a record level of €6,480 million in 2022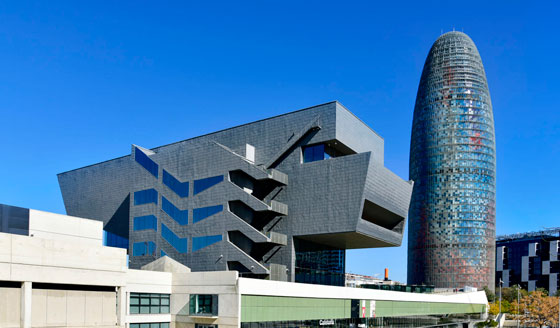 In 2022, Catalonia attracted €6,480 million in foreign investment, a 50% increase over the previous year and the highest figure on record. Multinational companies reported 229 investment projects (11% more than in 2021) and 19,500 jobs created.

Are you thinking about expanding or relocating in Europe?
Come to Barcelona & Catalonia,
Southern Europe's hub for business and life.
DID YOU KNOW?

Catalonia Trade & Investment Worldwide Offices
With 40 worldwide offices, Catalonia Trade & Investment connects Catalonia's business community to over 100 markets while attending companies interested in investing and doing business in Catalonia. Our experts provide firms with expert assistance, insights, and advice at every project lifecycle stage.
NEWS
Catalonia presented in Brussels its strategy for leading the design of semiconductors in southern Europe
More >>
Barcelona's Port Vell embarks on a major transformation fueled by over 86 million euros in investments
More >>
Toyota's logistics division will create 300 jobs at its new center in Catalonia
More >>
BASF to establish in Tarragona a new international engineering hub
More >>
Equinix to build a new Data Center in Barcelona
More >>
Catalonia, among the regions advocating for a European Semiconductor Alliance
More >>
MWC Barcelona attracted over 88,500 visitors from 202 countries, including decision-makers and top executives
More >>
Catalan companies in the digital economy sector have grown by 15%
More >>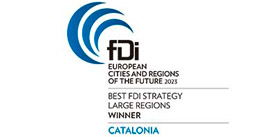 Catalonia Trade & Investment is the public agency of the Catalan Government that works to attract foreign investment to Barcelona and Catalonia, promoting the area as an attractive, innovative and competitive business location.

Recommend | Unsubscribe | Unsubscribe from all commercial activity from ACCIÓ | Contact

The applicable regulations authorize our institution, the Agency for Business Competitiveness (hereinafter, "ACCIÓ"), with registered address at Passeig de Gràcia, 129, 08008, Barcelona, to send via electronic means commercial information and literature to keep you informed about the activities and services of ACCIÓ of an identical or similar nature in respect of which you have shown an interest, participated or contracted with our institution. If you do not wish to receive any further communications from our organization, you may exercise your rights of access, rectification, deletion, portability, limitation and/or opposition to the treatment of your data via the e-mail address dades.accio@gencat.cat or by sending a regular letter to the postal address indicated above.