If you can't see the newsletter, please click here.
Issue 84 | April 27th, 2023
Barcelona ranks 4th as Europe's best city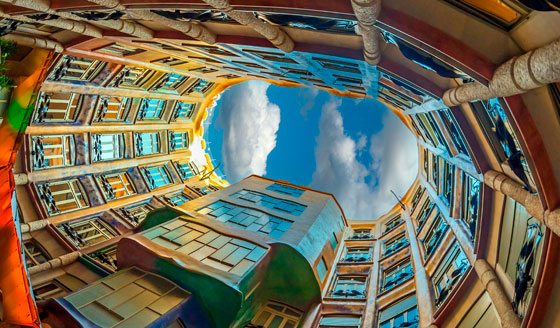 Barcelona is Europe's 4th best city according to Europe's Best Cities Report 2023, a ranking of the continent's most attractive metropolitan areas conducted by Resonance Consultancy. The ranking is determined by six core values: place, product, programming, people, prosperity, and promotion.
Discover the Immersive Technologies sector in Catalonia
Immersive Technologies are taking off in Catalonia, with 153 companies in the sector. Barcelona is an attractive location for immersive technologies ranking the 4th city in the EU in rounds closed for startups, with 15 showing a value of $19 million.
See more

Are you thinking about expanding or relocating in Europe?
Come to Barcelona & Catalonia,
Southern Europe's hub for business and life.
DID YOU KNOW?

NEWS
Barcelona will host LGT's digital development hub
More >>
Catalonia's Data Center sector to receive 3,500 Million euros investment until 2026
More >>
Catalonia ranks 6th in Europe among countries awarded with European Research Council grants
More >>
36 Catalan companies participate in Milan Design Week, the world's largest design event
More >>
Catalonia participates at Hannover Messe, the world's leading Industry 4.0 fair
More >>
Catalonia's high-tech exports grow 18.2% in 2022
More >>
Panattoni to invest 300 million euros to build what will become the largest Data Center in Catalonia
More >>
Barcelona regains the direct Air China Barcelona-Beijing flight with three weekly frequencies
More >>
Automobile Barcelona will promote sustainability with the largest selection of electrified vehicles
More >>
Arxada plans to establish its chemical company in Barcelona and create approximately 100 jobs
More >>
Catalonia will host a unit of the Fraunhofer Institute in Barcelona, Europe's largest center for applied research
More >>
Catalonia Industry Suppliers directory has identified over 5,200 industrial and technological
More >>
Kerry Group establishes its southern European innovation hub in Barcelona
More >>
American multinational Americold invests 13 million euros in expanding its facilities in Barcelona
More >>
Siegfried strengthens its global network with a new Development Center in Barcelona
More >>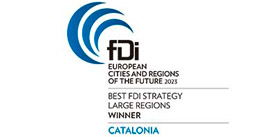 Catalonia Trade & Investment is the public agency of the Catalan Government that works to attract foreign investment to Barcelona and Catalonia, promoting the area as an attractive, innovative and competitive business location.

Recommend | Unsubscribe | Unsubscribe from all commercial activity from ACCIÓ | Contact

The applicable regulations authorize our institution, the Agency for Business Competitiveness (hereinafter, "ACCIÓ"), with registered address at Passeig de Gràcia, 129, 08008, Barcelona, to send via electronic means commercial information and literature to keep you informed about the activities and services of ACCIÓ of an identical or similar nature in respect of which you have shown an interest, participated or contracted with our institution. If you do not wish to receive any further communications from our organization, you may exercise your rights of access, rectification, deletion, portability, limitation and/or opposition to the treatment of your data via the e-mail address dades.accio@gencat.cat or by sending a regular letter to the postal address indicated above.