If you can't see the newsletter, please click here.
Issue 85 | May 25th, 2023
Barcelona will host the largest video games and eSports center in Southern Europe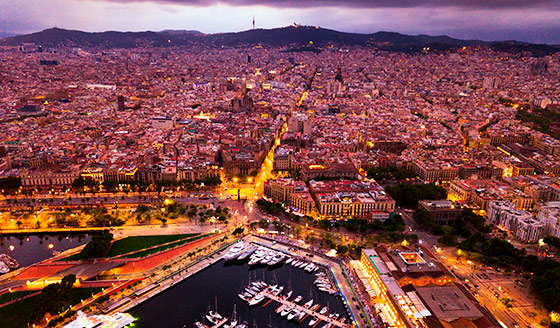 Barcelona will soon be home to the biggest video games and eSports competition center in Southern Europe, opening in June. The new space is determined to become Europe's foremost high-performance center for video games.

Are you thinking about expanding or relocating in Europe?
Come to Barcelona & Catalonia,
Southern Europe's hub for business and life.
DID YOU KNOW?

NEWS
Discover the latest trends and business opportunities in the Mental Health & Personal Autonomy Sector in Catalonia
More >>
Immersive Technologies are taking off in Catalonia, with 153 companies dedicated to the metaverse, augmented, and virtual reality
More >>
Yaskawa opens new headquarters in Barcelona, aiming to double production in coming years
More >>
Catalan companies have secured €386 million for Horizon 2020 innovation projects, double the amount received in the previous European framework program
More >>
Catalonia concentrates 22.1% of the automotive companies in Spain, making it a significant automotive manufacturing center
More >>
Catalonia is the second European region attracting funding for Deep Tech startups
More >>
Barcelona will host Berry's new global center of excellence and circular innovation
More >>
IRP Systems broadens its reach by opening a new office in Barcelona
More >>
Catalonia's health startup ecosystem has increased investments by 87%, defying the global decline trend
More >>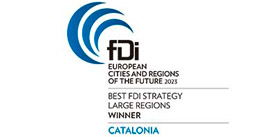 Catalonia Trade & Investment is the public agency of the Catalan Government that works to attract foreign investment to Barcelona and Catalonia, promoting the area as an attractive, innovative and competitive business location.

Recommend | Unsubscribe | Unsubscribe from all commercial activity from ACCIÓ | Contact

The applicable regulations authorize our institution, the Agency for Business Competitiveness (hereinafter, "ACCIÓ"), with registered address at Passeig de Gràcia, 129, 08008, Barcelona, to send via electronic means commercial information and literature to keep you informed about the activities and services of ACCIÓ of an identical or similar nature in respect of which you have shown an interest, participated or contracted with our institution. If you do not wish to receive any further communications from our organization, you may exercise your rights of access, rectification, deletion, portability, limitation and/or opposition to the treatment of your data via the e-mail address dades.accio@gencat.cat or by sending a regular letter to the postal address indicated above.